ST. PAUL'S WEEK: The Tableau of St. Paul's Life
Chelyn Frances Cuasay | Staffer | The OLPSian Times
On this year's St. Paul's week, Grade 11 students were tasked to perform an hour-long exhibition of our patron saint through the form of tableaus, successfully carrying out four shows on January 24.

The Tableau of St. Paul's Life is a theatric production incorporating events from the books of Acts and Corinthians. In all four shows, it starts with a skit of a story-telling session between a teacher and her students before segueing to the introduction of the apostle from Tarsus. From there, the tableau goes on to display a series of motionless scenes containing the events that occurred in St. Paul's lifetime.
The tableau depicts the martyrdom of St. Stephen, known as the first martyr of our Christian faith, whose stoning was led by Saul the persecutor. After the events that transpired on the road to Damascus with his conversion to Paul the apostle, the tableau then executes his ministry in Cyprus, Lystra and Iconium, as the sequence finally closes with his death in Rome, Italy.

Grade 11 students were given two weeks to prepare for this project, with each class having its own director and assistant director to lead them through the fruition of their respective outputs. Most of the props that were used in the tableau were crafted by hand using old cardboard boxes, and a common theme of costumes within the actors were curtains and other cuts of fabric that they found inside their households.

In an interview with CLE Faculty's Mr. Marlon Gamez, he compliments the Grade 11 students' creativity and resourcefulness. "I share the success and prestige earned by this tableau presentation to the people behind. Not only to the directors, but to all the students. They're very creative and resourceful — sila yung nagpipinta, sila yung nagpuputol out of simple karton, pero they were able to create such props." The CLE teacher, who is also the main organizer of the project, voices out. "Kaya it's just not me. It is everyone."
Alongside Mr. Gamez's supervision were four executive directors from the student body of Grade 11 who outstandingly guided their batchmates to the success of the tableau presentation, implementing their leadership skills as well as their efforts, passions, and teamwork.

Jamie Nicole Pagdanganan of Grade 11 ABM-A recounts her experience of leading her batchmates as the tableau's point-person, describing that handling all sections of her grade was "very, very hard" whilst thanking her fellow directors for the assistance that they provided during the project's preparation.

"Participating in all four shows — It was very nerve-wracking kasi, malay mo, there's going to be a part na isa sa amin ang magkakamali." She says.

Pagdanganan then remarks her observations as a director, recognizing that changes were to be made during rehearsals of the presentation. "Dry run pa lang, we've been really noticing that we need to improve parts of the tableau para sa mismong presentation sakto lang and that it flows smoothly."

During all four shows though, Grade 11 students were able to perform and complete the story of St. Paul's life in the face of different demographics of OLPS, being enjoyed by kindergarteners to faculty members, without any major disruptions, conflicts or mistakes happening onstage and backstage.

One of the people behind the success of the tableau is main executive director Danika Ley Cruz of Grade 11 HUMSS-A, who reacts to the positive feedback given by the audience with gratitude. When asked if she was proud of the tableau and the participants whom she guided with her leadership, she affirmatively responds with enthusiasm.

"Ofcourse! Syempre proud ako kasi isa ako sa mga naglead sa mga kaklase ko — na kaya ko pala maglead nang gan'tong karaming tao at hindi ko ineexpect 'yon." She triumphantly states. "Iba lang yung joy na after yung hirap namin, ang dami naming nakukuha na praises na 'Uy, ang ganda ng tableau niyo! Congrats!'"

Cruz also shares the virtues that she learned during this project as this was her first time orchestrating a large amount of people. Acknowledging that all students, no matter what their role was, had different kinds of weights on their shoulders regarding the presentation.

"Iba yung presyur doon sa mga aktors at iba rin yung presyur sa aming mga direktors kasi — hindi naman sa walang help from the advisers, pero kami kasi yung mostly nag-ayos. Kapag hindi maayos yung pagturo namin sa kanila o pag-execute ng plano namin, pangit yung magiging result."

This is also Asst. Executive Director Patricia Ayean Aviles' first time directing a great number of students, emphasizing that she, too, was pressured in posing as a good and reliable all-rounder to lead her batchmates to the best of her abilities. She highlights the value of communication as one of the things that she learned during her time as a director, as well as treasuring the newfound connections she formed along the way.
"It was hard communicating with new people. I'll admit that I had a hard time interacting with them since everything was so new to me and nakakapanibago." The 11th Grade Humanista says. "However, just like what they say, teamwork makes the dream work. The directors were approachable, and the students were cooperative kaya hindi naman kami masyadong nahirapan."

Diving into the auditory section of the tableau, it was Justin Michael Jaque of Grade 11 STEM-A who oversaw and directed the music that played throughout the exposition of our patron saint. "Although tableaus usually focus on the visual aspect, I think audio plays a big role rin."

Indeed, did audio play a huge role in elevating the presentation of the Paulinian tableau. As the actors illustrated each scene with zeal, there was music that lingered in the background catching up with the emotion that was being potrayed by its human counterparts. The music for the presentation was assembled brilliantly, playing in accordance with each part. As well-organized as the soundtracking was, Jaque expresses that he had his own concerns as music director.

"When I came to the table and ako na yung mag mamanage ng music, doon lang naghit yung kaba kasi hala, what if I don't play the right song? What if mag complain yung mga members?" He recalls, before affirming. "Pero I had confidence in myself. Knowing that this is what they demanded of me, I said I'll give them my best."

In all four shows, the presentation formally ends with a curtain call of each section that participated, the narrators, the class directors and lastly the executive directors. It closes with the entirety of the Grade 11 batch singing hymn to St. Paul as a final reminder of his expedition from Saul the persecutor, to the saint who we continue to immortalize and commemorate centuries after his death.

Mr. Gamez says that the purpose of the tableau is to honor our patron saint. "We're all Paulinians, noh? And if you embrace St. Paul, if you love St. Paul, if you appreciate St. Paul — in whatever forms or ways like novena or this tableau, it's already a joy in our hearts." He feverously says.

"Because as a teacher, we are not after prestige — what we are after is the students, the students who will bring with them the things they learned, into their memories, and hopefully it can be planted into their hearts that St. Paul is not just a simple man, that he is someone who contributed a lot for us to understand and appreciate who Jesus is."
As Mr. Gamez said, we are all Paulinians. We are students who strive to follow the works and teachings that our patron saint has laid out generations before we were born. It is an amazing feat that to this day, his legacy still lives on. And just like how St. Paul was assigned the mission to preach the goodness of our Lord, it is our role as living members of the Church to immortalize our faith and what is left of him not only as a canonized saint, but as a person.

"Yung pagdiriwang ng St. Paul's week every year ay talagang mahalaga bilang Paulinian kasi dito natin malalaman kung sino nga ba talaga si St. Paul, kung ano ang mga ginawa niya, gaano kalaki ang mga sinakripisyo niya para kay God, at of course, kay Jesus Christ." Aviles says. "St. Paul's faith does not only enlighten our hearts and minds, but it also encourages us to be more like him: a loyal servant of God."
---
Other stories.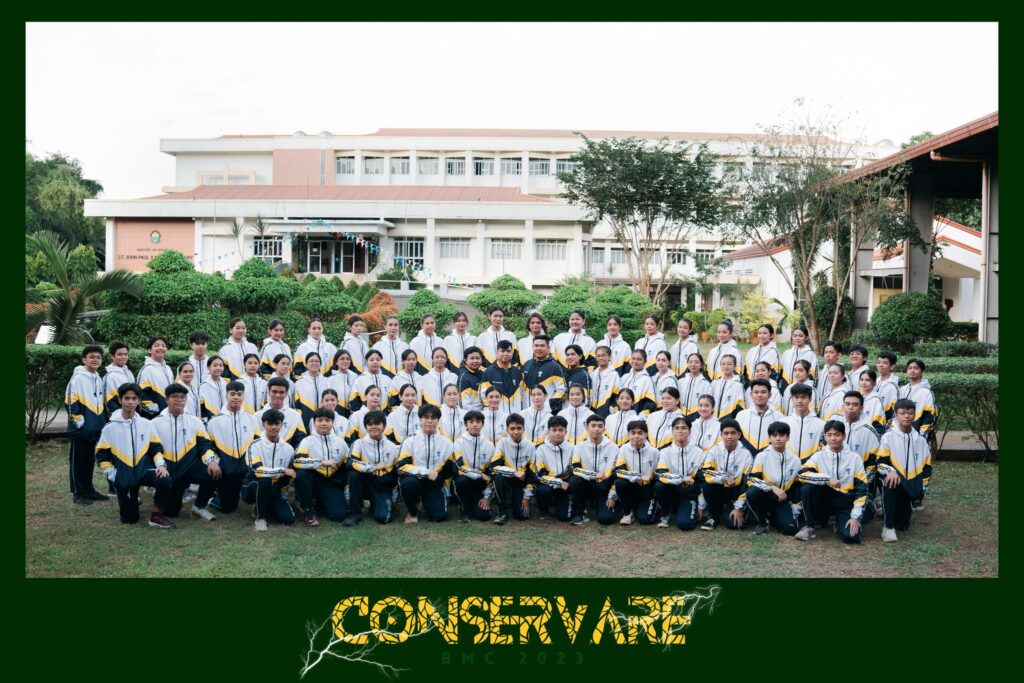 OLPS' Blue Marching Condors (BMC) has made its name in and out of Antipolo for the power, pride, and dedication they present in every performance and drill they have done. The upcoming competition on Sunday is no different, as this is their first competition since 2019.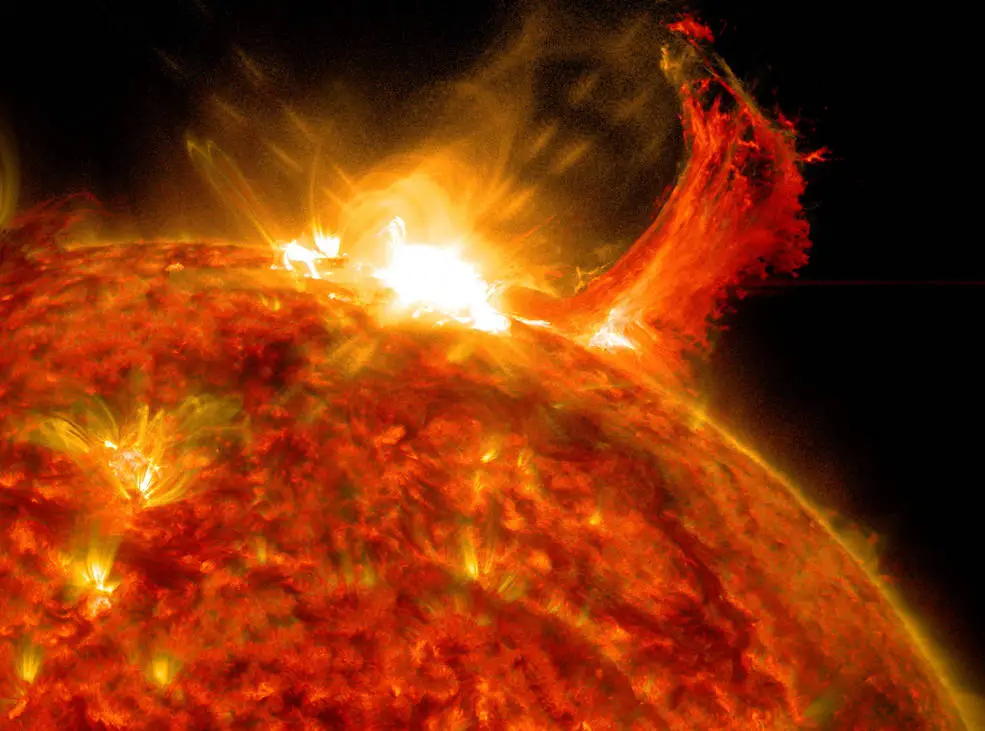 Established by a report on Fox Weather on November 8, a squad of scientists in the United States is currently operating to produce an early warning system for a threatening solar activity that could damage critical technologies, including the internet.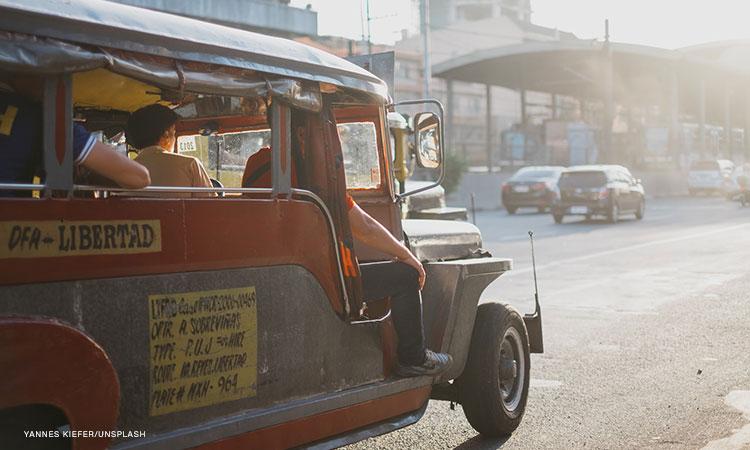 Transport group Manibela is holding its transport strike from Wednesday, November 22, until Friday, November 24, while the Pinagkaisang Samahan ng mga Tsuper at Operators Nationwide (PISTON) continues with its three-day strike which started on Monday, November 20, in protest against the December 31 deadline of the phase-out of traditional jeepneys.