It's Been Waiting for You: The Release of 1989 (Taylor's Version)
Andrea Patrice Alinea | Editor-in-Chief | The OLPSian Times
When someone asks a casual Taylor Swift listener what their favorite song of hers is, chances are the songs that are most likely to get mentioned are Blank Space, Shake It Off, Style, Wildest Dreams, Bad Blood, or Out Of The Woods. It might sound randomly accurate at first, but there is a reason why.
Released back in 2014, 1989 is Taylor Swift's fifth studio album, named after her birth year. The album is Swift's full shift to pop, after her debut as a country singer 8 years ago and her months of experimentation with pop synth sounds during her previous album, Red. "The risks I took when I toyed with pop sounds and sensibilities on Red? I wanted to push it further," the singer-songwriter wrote in her prologue for 1989 (Taylor's Version).
1989 is considered to be Swift's magnum opus during 2014. Aside from the year being an era where Pop was dominating the charts with hits like Happy, Bang Bang, Dark Horse, and many more, music listeners were skeptical of Red because its sound was "all over the place", "out of focus", and "too pop to stay in country music". With this common criticism, it birthed Swift's desire to produce a full pop album that is "sonically cohesive" according to her. This marketing strategy led her audience to wonder what direction the artist was going musically and to decide whether she was worthy of staying in such a demanding and ever-changing genre. 
But the awards would then speak of how the album established Swift as a force to be reckoned with in the music industry. 1989 would later be her most awarded album in her discography, especially with 3 wins in the 58th GRAMMY Awards, including Best Pop Vocal Album, Best Music Video for Bad Blood and her second Album of the Year award after Fearless.
But with great success comes horrifying backlash as the songwriter starts to endure the harsh canvas the media was painting her as. During this era, the internet slammed her for her thin body structure which was later revealed to be caused by an eating disorder; her circle of friends, who betrayed her one by one until only a few were left; and her infamous public dating life, the root of misogynistic and slut-shaming comments she would get branded with for the most of her career.
This, along with the Kanye West phone call controversy, led to her disappearing from the world and her social media blackout before her anticipated comeback, reputation, three years later, establishing itself as her second pop album. 
Swift would then continue to produce another pop album following reputation's success (Lover) before transitioning to alternative music in the pandemic with the release of the sister albums "folklore" and "evermore", with all albums dominating the charts. After 1989, whenever Swift announces an album, artists would move or push back their album releases to avoid clashing with her release week.
1989 would soon fade into the background as a part of Swift's older catalog, until the said catalog was sold by Scooter Braun and Scott Borcheta without her knowledge while denying her the chance to buy them back. Hence, starting the journey in reclaiming ownership of her first six albums, re-recording them with the tag: (Taylor's Version). It happened with Fearless, Red, Speak Now, and just this week— 1989.
Exactly nine years after the original version was released in 2014, 1989 (Taylor's Version) dropped last October 27, 2023. Fans were thrilled to hear Max Martin, Imogen Heap, and Shellback's iconic pop production and Swift's mature and improved vocals on some of their favorite tracks like Style, All You Had To Do Was Stay, Clean, and You Are In Love.
Aside from the re-recorded songs, this new version includes five From The Vault songs— tracks that were cut from the original lineup of the past version— produced by Jack Antonoffz. Fans would soon reveal their favorites from these five songs by showing their love to the song Slut!, a reflection of society's view on Swift and how she subverted it to something positive in her life; and Say Don't Go, a song about wanting to leave someone behind while still having feelings and lingering thoughts left for them.
Taylor Swift, like Shania Twain and Dolly Parton, is the best example whose reinvention was a product of society's expectations of women in the music industry, where there is a need to change in order to stay relevant. But despite these prejudices and the negativity she received from the press, 1989 sealed Swift's name in the music industry the same way it sealed pop's greatest legends Michael Jackson and The Beatles. "I was born in 1989, reinvented for the first time in 2014, and a part of me was reclaimed in 2023 with the re-release of this album I love so dearly." Swift wrote further in her prologue to her version of 1989.
And in the midst of her success, no matter how many boyfriends the media claims she's had, the only constant thing Swift has and will continue to have is her tightly-knit relationship with her fans. Majority of her fanbase share the same sentiments of listening to the original version during childhood whilst listening to Swift's new version after so many years. "This moment is a reflection of the woods we've wandered through and all this love between us still glowing in the darkest dark."
This album is alive, back from the dead. Listen to 1989 (Taylor's Version), available on all streaming platforms.
---
Other stories.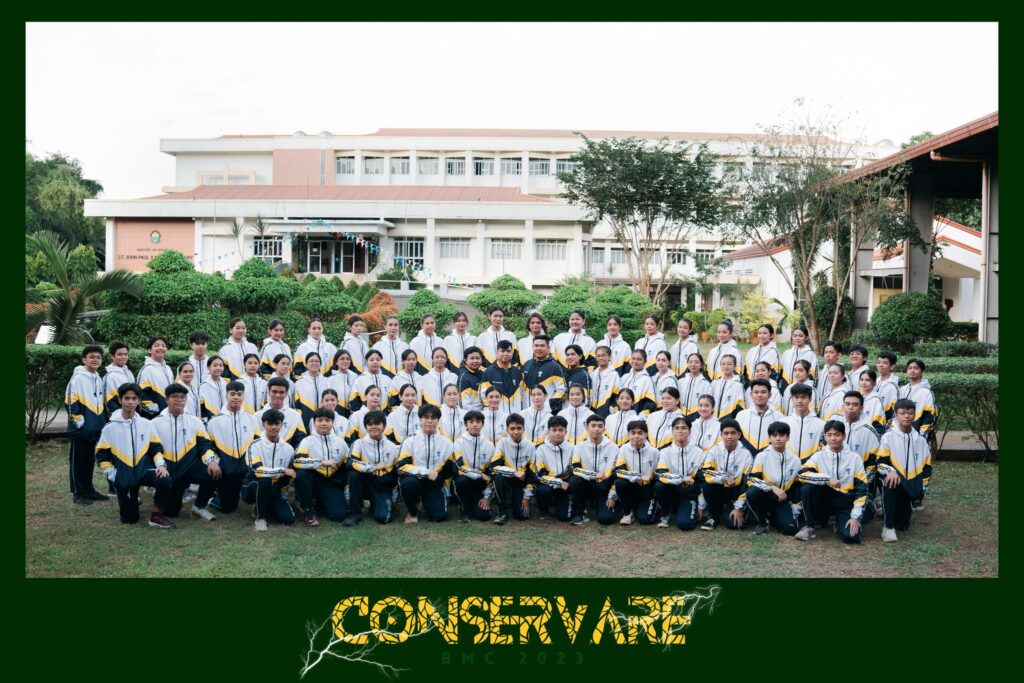 OLPS' Blue Marching Condors (BMC) has made its name in and out of Antipolo for the power, pride, and dedication they present in every performance and drill they have done. The upcoming competition on Sunday is no different, as this is their first competition since 2019.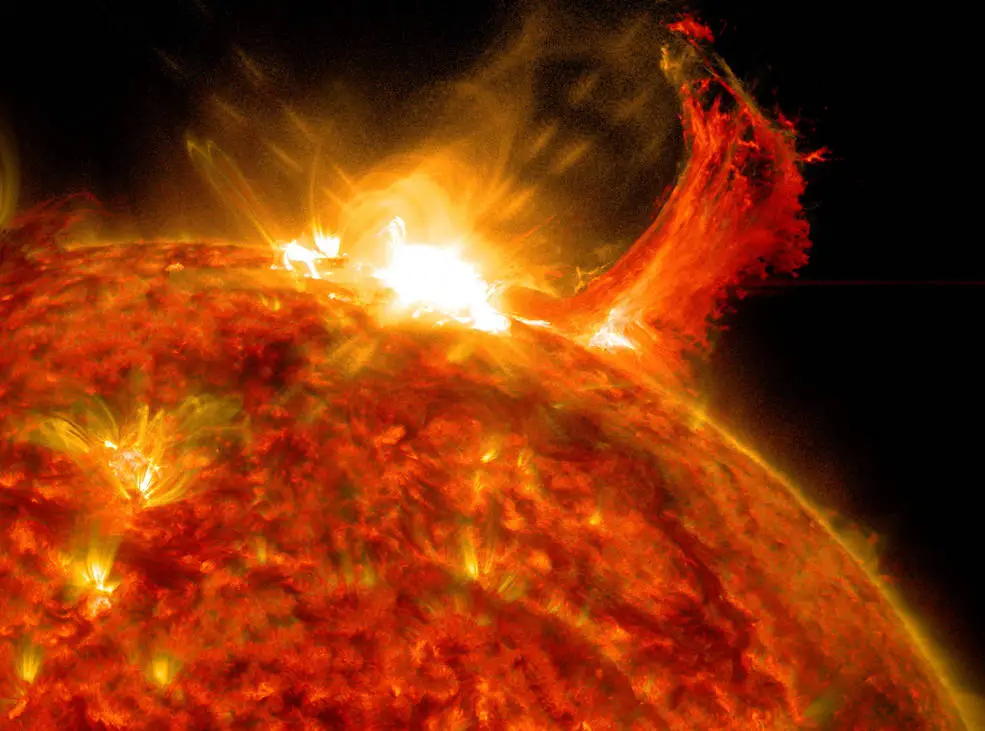 Established by a report on Fox Weather on November 8, a squad of scientists in the United States is currently operating to produce an early warning system for a threatening solar activity that could damage critical technologies, including the internet.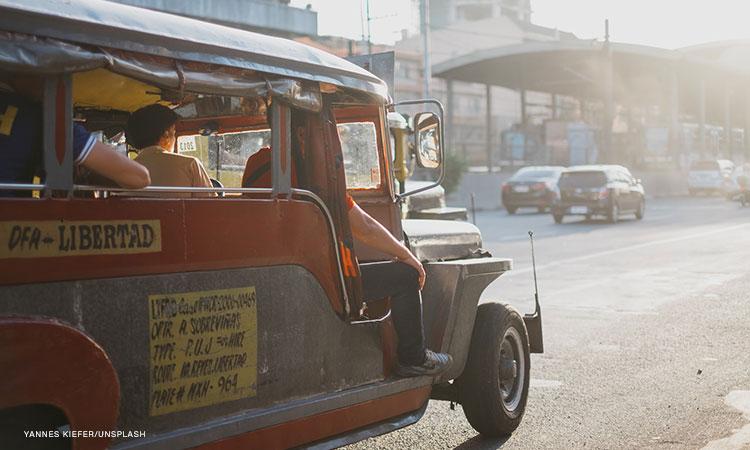 Transport group Manibela is holding its transport strike from Wednesday, November 22, until Friday, November 24, while the Pinagkaisang Samahan ng mga Tsuper at Operators Nationwide (PISTON) continues with its three-day strike which started on Monday, November 20, in protest against the December 31 deadline of the phase-out of traditional jeepneys.